10 books, briefly reviewed:
Literary Fiction:
Where the Crawdads Sing by Delia Owens
Set in 1960s rural North Carolina. At first, I was quite taken with this book–I liked that it showed complex black characters within the genre of Southern Gothic literature. I liked the first couple of mentions of how powerful poetry can be, but then the poems became a chapter-closing device, and where they occur mid-chapter, I had to prompt myself to slow down to read them; I couldn't suspend my disbelief enough to be convinced that they were part and parcel of the main character's thoughts. Rather, I imagined the author collecting the poems like feathers or shells, and finding good places to display them throughout the novel. As the book went on, character descriptions, motivations, and actions became repetitive and less and less complex. I found the plot simultaneously far-fetched and at times, frustratingly predictable. Ultimately, I found the book uneven and a bit unfulfilling, given my high expectations.
Everything I Never Told You by Celeste Ng
Set in 1970s Ohio, focusing on a Chinese-American family. Not as good as Little Fires Everywhere, but a novel worthy of the time it takes to read it. Could prompt some deep discussions in a book group.
Transcription by Kate Atkinson
Set in London during WWII and afterwards, this is a captivating literary spy novel with a compelling female narrator. As with Atkinson's Life After Life and A God in Ruins, the reader experiences nuanced, complex individuals within a historical setting.
Nonfiction:
Behind the Beautiful Forevers: Life, Death, and Hope in a Mumbai Undercity by Katherine Boo
One of the most powerful creative nonfiction books I've encountered. Boo as anthropological journalist completely disappears in the narrative, and many times during this book, I wondered how she gained such intimate access to the people she focuses on. The afterword in which Boo explains her method of drawing out the thoughts, motivations, fears, and hopes of the people she features is fascinating. Boo contributes to the conversation about wealth disparity in a profoundly thoughtful way; she asks, "What is the infrastructure of opportunity in this society? Whose capabilities are given wing by the market and a government's economic and social policy? Whose capabilities are squandered?"
The Soul of an Octopus: A Surprising Exploration into the Wonder of Consciousness by Sy Montgomery
Part natural history, part human psychology commentary, this book is just fascinating.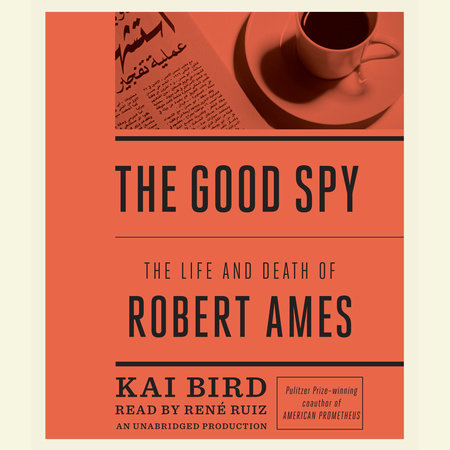 The Good Spy: The Life and Death of Robert Ames by Kai Bird
This biography focuses on the Middle East CIA operative Robert Ames (not the KGB double agent Rick Ames). Robert Ames' compelling personal qualities make him a riveting biographical subject, as are his attempts to maintain an understanding with Palestinians (he was the only American to maintain a backchannel with the PLO), Israelis, and other nations in the Middle East. This biography follows his thinking, empathies, and career throughout the 1960s up until 1983, when he was killed by a truck bomb in Beirut. The author posits that had he lived, the Middle East peace process might have played out differently. From the NYT review: "The author also looks consistently backward, to the origins of the Israeli-Palestinian conflict, as well as forward to Sept. 11 and the current snarled realities of the Middle East. There is a great deal of incisive writing about the nature of spy craft." So good.
Beach-Reads:
The Nest by Cynthia D'Aprix Sweeney
I'd seen this in the staff recommended section in our local bookstore. Set in NYC, about adult siblings worried about their inheritance. Some deft comedic scenes, but ultimately: meh.
Fleishman is in Trouble: A Novel by Taffy Brodesser-Akner
The upside-down image of Manhattan on the cover gives a clue that there will be some up-ending going on. Certainly the lives and relationships Brodesser-Akner paints in this novel are in disarray. Funny, alarmingly sad, insightful, too profane to recommend to students, Fleishman is in Trouble ultimately shows us that point of view is everything, and as the focus shifts to the wife instead of the husband, we realize that we've sided with the husband, whose story was told first, loudest, and longest. NPR's review is perceptive. For anyone interested in cultural commentary on the institution of marriage, this is a must-read.
Conviction by Denise Mina
A truly absorbing beach-read mystery that makes ingenious use of the main character listening to a true-crime podcast. Set in contemporary Scotland.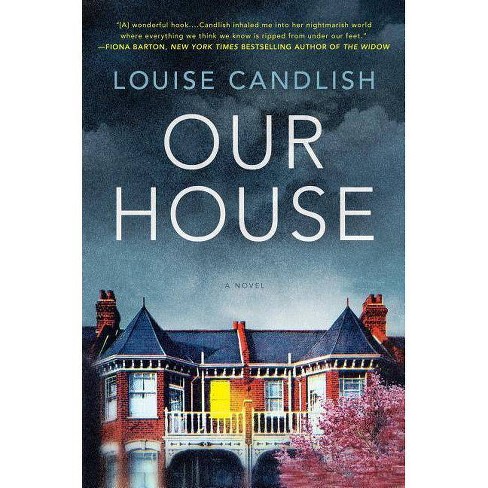 Our House by Louise Candlish
Less absorbing but still a worthy beach-read mystery. Set in contemporary London.